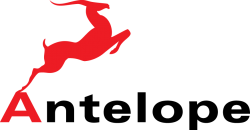 Antelope Audio Zen Tour + Edge Solo Set
132 590 ₽ 104 400 ₽ предложить свою цену
Код товара:
36963
Гарантия: 12 месяцев
Наличие:
Под заказ
Доставка: Уточняйте у консультанта (от 2 дней)
36963
Antelope Audio Discrete 4 + Edge Duo Bundle - Microphone Preamp Interface and Mic Modeling System
Current technologies have made sound recording as easy as grabbing a pen and pouring your feelings on paper. So producing your own music has become the contemporary equivalent of writing poetry.
Unlike the solitude that writing requires, music creation is usually a shared experience. And a creative jam with friends will require at least eight channels, packed in a portable interface that could easily fit in a backpack. A simple two or four-channel audio interface is no longer enough.
UNBEATABLE AMOUNT OF I/O for a device of that size.
With Zen Tour we have pushed the envelope once again.
Antelope is offering not just a portable Thunderbolt™ & USB audio interface, but a pro piece, easily covering the needs of a small band.
Zen Tour comes with 4 switchable Mic/Line inputs and 4 more HiZ/Line ins.
Two reamp outs and a Talkback button on the front panel put it in the spotlight of portable interfaces.
4 MIC/LINE & 4 LINE/HI-Z INS
8 analog outs, 2 headphone and 2 reamp outs, plus an array of digital I/O
Most Mic/Line Channels available on the market
ZERO LATENCY
Guitar amp modeling and effects processing with virtually 0 latency
NETWORKING CONTROL
Advanced Remote Apps
Control Zen Tour from multiple computers or via mobile and desktop apps
THUNDERBOLT™ & USB
32 channels via Thunderbolt™ and 24 on USB for zero-latency audio streaming
VINTAGE GUITAR FX
FPGA based hardware models of vintage gear and equalizers, at no cost
STUNNING AD/DA
24-bit, 192 kHz audio and Antelope's signature flawless conversion
Edge Solo
One microphone to complete your mic locker
Edge Solo is a high-quality single-capsule large-diaphragm condenser microphone by Antelope Audio. Combined with Antelope's cutting-edge modeling technology, it allows users to emulate 18 of the world's most iconic vintage microphones with uncanny accuracy. The Edge Solo features modeling that was performed in one of the most respected facilities in Germany using an exquisitely preserved collection of classic microphones. Find the full list of Edge Solo emulations below.
High-performance custom design
Edge Solo was specifically designed as the perfect source to model any vintage cardioid-pattern microphone. Antelope's Edge microphones are in a class of their own thanks to extensive testing and a design philosophy that ensures an accurate yet natural sounding result.
Designed and built in Europe, Edge Solo features a 6-micron gold-sputtered membrane, low-resonance body and low-reflection headbasket. Edge Solo also boasts custom electronics designed by Antelope's award-winning engineers, and it delivers exceptional dynamic range and frequency response, resulting in an excellent microphone even before choosing your favorite vintage mic flavor.
Plug'n'play
Unlike the multi-capsule modeling microphones in the Edge series, Solo features a fixed cardioid pickup pattern and feeds a single mono XLR input channel on your interface. This makes it very easy to use. Simply take it out of its case, plug it in, pick one of the 18 available emulations and start tracking.
Compatible with any system
The Edge emulations are optimized to perform with Antelope's precision mic preamps and converters for maximum accuracy. Antelope Audio's mic preamp-equipped interfaces feature built-in FPGA processing capabilities that allow real-time vintage mic emulation.
Edge Solo also includes Antelope's native mic emulation plug-ins, meaning you can use any third-party audio interface and even change modeling settings after recording. Available in VST, AU and AAX formats for both macOS and Windows, Antelope's native AFX plug-ins* provide everything we've come to expect from their industry-leading FPGA FX, with minimal latency, a high degree of oversampling and precise floating-point calculations.
Особенности устройства с сайта производителя
Product features
19 inches

no

Number of analogue input channels

8

Number of analogue output channels

8

Computer connectors

USB, Thunderbolt

Digital inputs

S/PDIF, ADAT

Digital outputs

S/PDIF, ADAT

Suitable for operating system

Apple OSX / Mac OS, Microsoft Windows, iOS

Headphone output

yes

Input(s) with Hi-Z

yes

Maximum sample rate

192 kHz

Included DAW software

none

Microphone input

3 - 4

MIDI I/O (din connector)

none

Software included

yes, download
Заводская спецификация и комплектация с сайта производителя